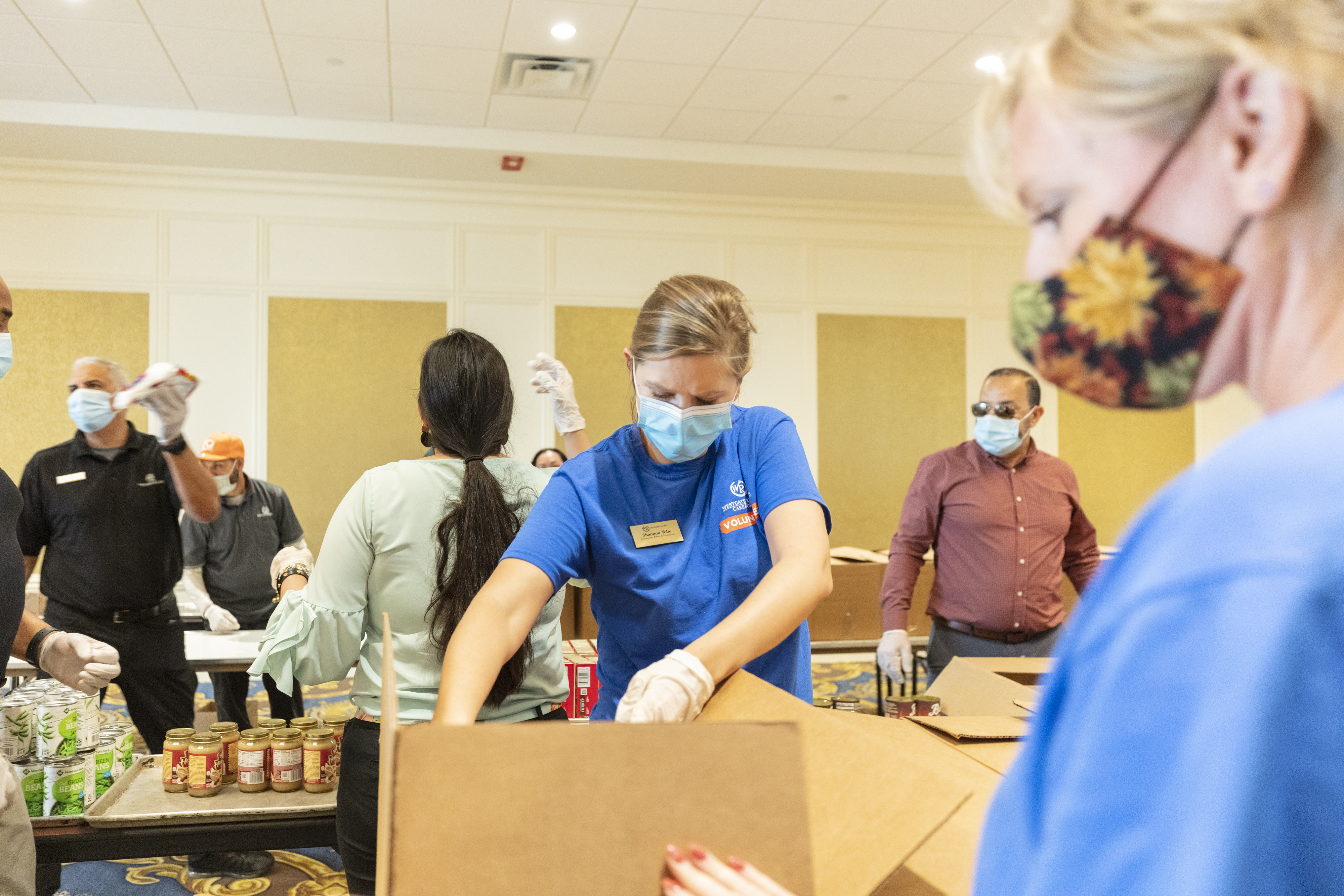 Giving Back
During the height of COVID-19, we refused to leave our community behind to suffer. Below are just a few examples of how our team supported and continues to support the communities where we live.
---
Military Weekend Celebration
At Westgate, much of our executive team is comprised of retired first-responders and military veterans, including our founder himself! Every year, we proudly host a FREE weekend celebration for our military, veteran, and gold star families as our small way of saying "thank you!" Our Military Weekend celebration often garners national attention, featuring an outdoor concert, resource fair, waterpark fun, and a slew of free activities and snacks for more than 1,500 families from across the globe, just take a look at our last event. For more information on how to sign up for our next free Military Weekend celebration please visit our site.
WestgateCARES
- Westgate Resorts implemented a new enhanced health and safety program, WestgateCARES, to ensure all guests and team members' health, safety, and overall well-being were of the highest priority. We rebuilt our Standard Operating Procedures to highlight all CDC recommendations and then distributed those guidelines to the public, so other businesses could follow suit to reopen and protect the public. Learn more about WestgateCARES.
- We implemented our first-ever COVID-19 Community Response Grant program, distributing $260,000 to 14 hand-picked nonprofits making a difference during the COVID-19 pandemic.
- We worked to keep our immunocompromised frontline team members employed and safe during the height of the pandemic. Our initiatives included providing team members with the materials they needed to stay home while safely making masks during a nationwide shortage. We then distributed more than 6,500 handmade masks to nonprofits in need! Watch our highlight video here!
- Our Foundation donated hundreds of thousands of pounds of food to local nonprofit organizations, ensuring the most vulnerable members of the community were fed and supported when they needed a helping hand. Watch our highlight video!